The open call for documentary film projects on human rights and/or social or environmental issues to participate in our Take on Film & Impact programme on 24 and 25 March 2022 has now been closed.
Submissions Closed – Deadline 1 December
Movies that Matter wants to open eyes to human rights by offering a stage for poignant fiction films and revealing documentaries that stir debates about human rights, sustainability and the fight against injustice. Our upcoming festival takes place 25 March – 3 April 2022 in The Hague, The Netherlands.
For our Industry programme, we are calling filmmakers from around the world producing or directing documentaries about human rights and/or social or environmental issues that need to be urgently addressed, to submit their projects for the 2022 edition of the Movies that Matter Take on Film & Impact days.
A selection of documentary film projects will be chosen to take part in the programme. The teams behind the projects will attend both group and individual coaching sessions led by experienced impact producers and filmmakers in order to (further) develop their impact goals and strategies for their films. The focus will be on improving the projects' impact pitches which will then be presented in front of a panel of impact producers, distributors, sales agents, NGOs and other organisations outside the film field related to the outreach goals of the projects.
Online / Hybrid
The Take on Film & Impact programme will take place either online or hybrid on 24 and 25 March, in GMT+1. This decision will be made by the end of January at the latest, depending on the restrictions that will apply next spring. If the Covid-19 measures allow it, selected participants are more than welcome to attend the festival in person in The Hague. However, attending in person is not mandatory. If the programme takes place in a hybrid format, there is no obligation to travel to the Hague and the full programme can still be attended remotely online.
There is no submission or participation fee. Teams that decide to travel to The Hague are responsible for their own travel and accommodation costs and arrangements. Those attending in person will be able to visit the rest of the festival, including the Opening Night on 25 March.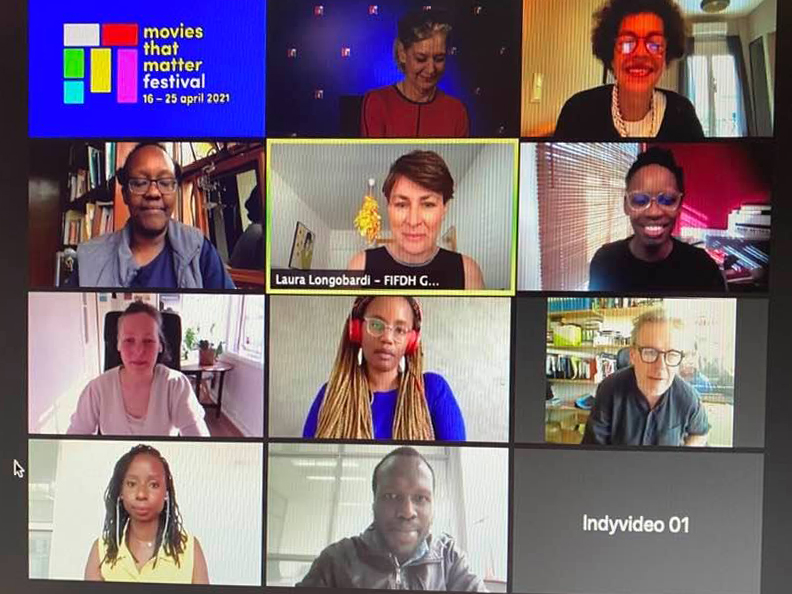 Take on Film & Impact 2021 with the team behind Softie sharing their successful impact campaign

Eligibility 
Non-fiction projects of 52 min+ or multi-part series are eligible to apply.

 

We are mainly looking for projects in production, late-production and post-production.

 

Projects in development will be considered if the filmmakers have clear impact goals to be developed and the story carries urgency.

 

Keeping in mind the Covid-19 pandemic, recently completed projects (within the last year) will also be considered if the filmmakers can demonstrate specific areas in which they need help getting their impact campaign off the ground.

 

Any independent director of producer from anywhere in the world can apply as long as they can adapt to the Amsterdam timezone (GMT+1) if taking part in the programme remotely.

 

Projects must be a "Movie that Matters" in the making and address human rights and/or social or environmental issues.

 

Filmmakers must be able to carry out a certain level of preparation before the commencement of the programme.

 

In particular, we encourage projects that use creative storytelling and non-traditional methodologies to apply. 

 
Key Dates
30 November 2021 23:59: Deadline for submission

 

20 December 2021: Projects will be informed regarding selection
25 January 2022: Webinar by FIFDH for selected projects
3 March 2022

*

:

Preparation workshop for selected projects

24 and 25 March 2022: Take on Film & Impact two-day programme


– Day 1: Masterclasses and pitching preparation




– Day 2: Pitching and meetings

 
*Date subject to change
For questions, please contact Emma Romeijn via e.romeijn@moviesthatmatter.nl
Movies that Matter Take on Film & Impact is organised in collaboration with: