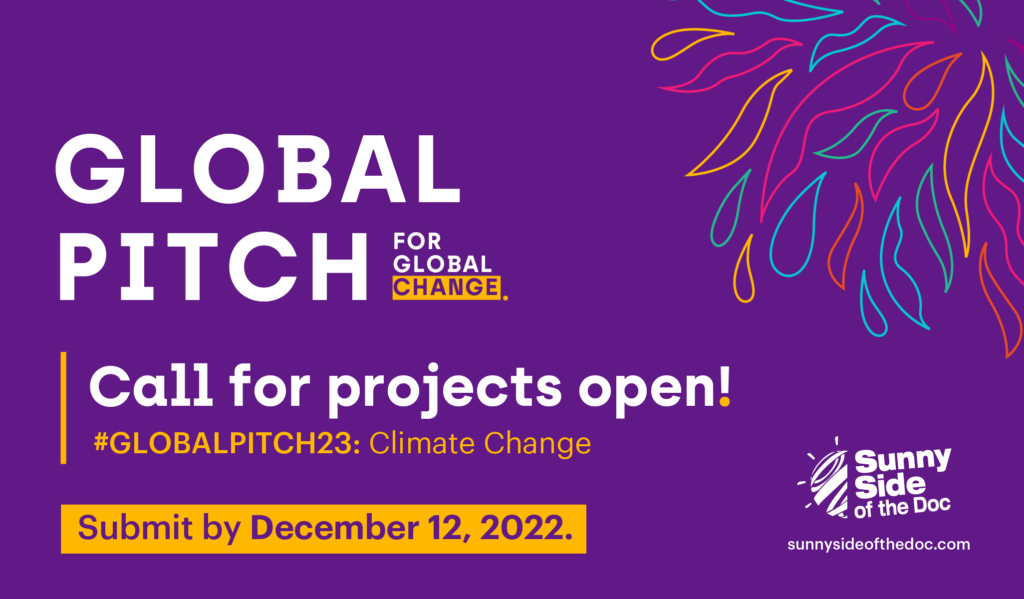 The climate emergency affects us all without exception and requires urgent climate action. The third Global Pitch organised online by Sunny Side of the Doc on February 7 and 8, 2023 will be dedicated to the following theme:
Climate Change
Consequences on our societies and the concrete solutions that are being implemented around the world.
The Global Pitch 2023 is looking for stories that are important, powerful, original, committed and engaging, highlighting societal, economic, political, geo-strategic and human issues, across a wide range of themes essential to the survival of our societies.
The winner will receive €3,000 and two accreditations for #SSD23 in La Rochelle in June 2023.