The 15th edition of the Movies that Matter Festival focuses on Iran with a special themed programme. The murders of Mahsa Amini and Hadis Najafi in 2022 were the immediate cause for major demonstrations and protests, both in Iran and internationally. All the more reason for the festival to invite a number of Iranian filmmakers as main guests: Nafiss Nia, Maryam Ebrahimi and Ali Asgari. The public programme Iranian Classics also pays tribute to Iranian cinema.
Artistic director Margje de Koning on the choice of Iran:
"This year, the 15th edition of our festival, we are focusing our lens on Iran. A country where human rights are routinely violated, demonstrations for women's rights are order of the day and where dissent is often still brutally crushed."
Nafiss Nia's film Die middag (2023) [trans. That Afternoon] will be in the Dutch Movies Matter competition and is about Roya, who fled from Iran to the Netherlands and is about to be sent back. Ali Asgari's Until Tomorrow (2022), about a single young woman who has to hide her newborn baby from her family, is part of Festival Favourites. His short film About Me will also be shown as part of Shorts: Glimpses into Others' Lives. By Maryam Ebrahimi, Stronger Than a Bullet (2017) will be screened: a documentary about war photographer and staunch supporter of the Iranian Revolution Saeid Sadeghi, working during the Iran-Iraq War (1980-1988).
In the masterclass Take on Iran on Saturday 25 March, we have an in-depth conversation with the main guests, led by filmmaker and writer Beri Shalmashi.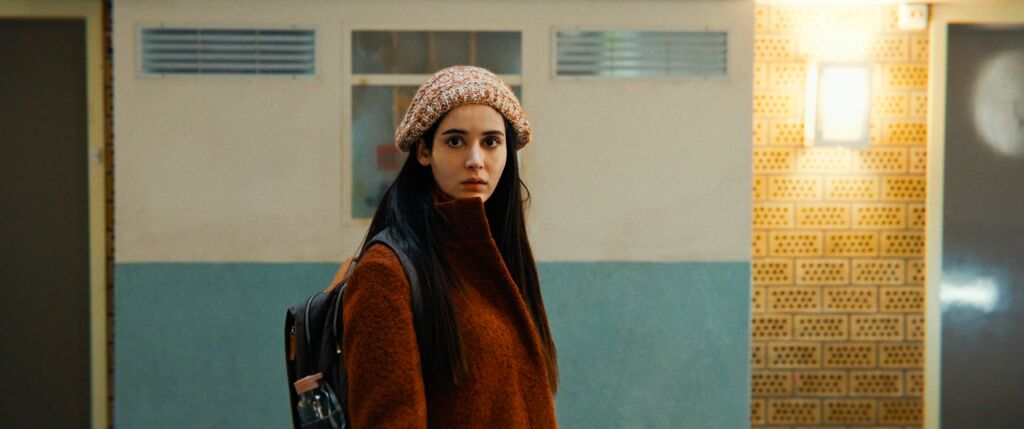 The choice of Iran does not make Movies that Matter close its eyes to other issues. De Koning: "The world is on fire. A brutal war in Ukraine rages on, there is famine in Yemen, there are floods due to climate change and freedom of expression is under pressure worldwide. Movies that Matter obviously cannot and will not shirk from this. We also have a rock-solid film selection on these topics, so that they do not go unseen and unaddressed."
Since the beginning of the current wave of protests, some 19,000 protesters have been arrested. Some of them have been released on bail, such as filmmaker Jafar Panahi (known for 2015's Taxi Tehran and 2023's No Bears, among others), who had been sentenced to six years in prison for making anti-government propaganda. "Recent developments show that attention and pressure from the international community can bring about substantial change," he said. And in the words of Panahi himself, so many students, teachers, workers, lawyers and activists are still locked up. For them, we also call attention," Margje de Koning said.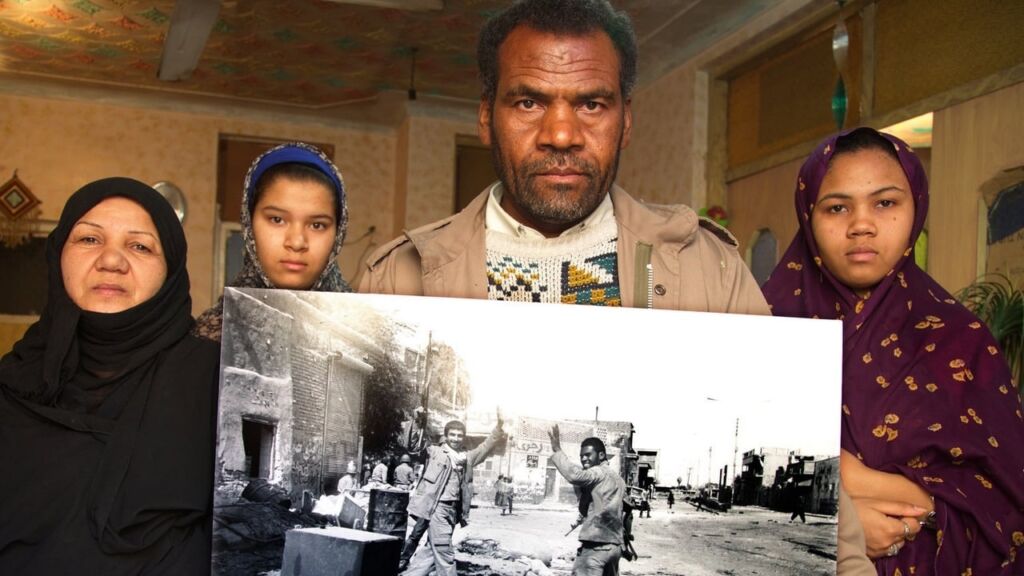 About the main guests
Maryam Ebrahimi
Swedish-Iranian documentary filmmaker, producer and director Maryam Ebrahimi was born in Tehran in 1976. She studied art and art theory at the Faculty of Arts in Tehran and continued her education in Sweden at Konstfack University of Arts, Crafts and Design.
She later started working as a producer and director in the field of documentaries. She co-directed No Burqas Behind Bars (winner International Emmy Award for Outstanding Documentary) in 2012, set in an Afghan women's prison, and produced I Was Worth 50 Sheep (2010) and Prison Sisters (2016). Her last film as director, Stronger Than a Bullet, premiered at IDFA 2017.
Nafiss Nia
Nafiss Nia is an Iranian-Dutch (script) writer, director and poet. Nafiss studied Cinema in Iran and Script Writing at the Film Academy in Amsterdam. She has directed several films and documentaries and contributed to other films as a producer and screenwriter. Several collections of her poetry have been published.
Ali Asgari

Ali Asgari was born in Tehran in 1982 and graduated from Tehran Azad University in 2007. He graduated in DAMS (Cinema and Music and Theatre) from Roma Tre University and he is an alumnus of Berlinale Talent Campus 2013.
Two of his short films More Than Two Hours (2013) and The Silence (2016), co-directed by Farnoosh Samadi, were in the Short Film competition at Festival de Cannes. His short film The Baby premiered at the 2014 Venice Film Festival. Disappearance is his first feature film developed at Festival de Cannes' Cinefondation La Residence, and had its world and North American premiere at the Venice Film Festival and at the Toronto Film Festival 2017. His second feature film Until Tomorrow premiered at the Berlinale 2022. Ali Asgari is a member of the Academy of Motion Picture Art.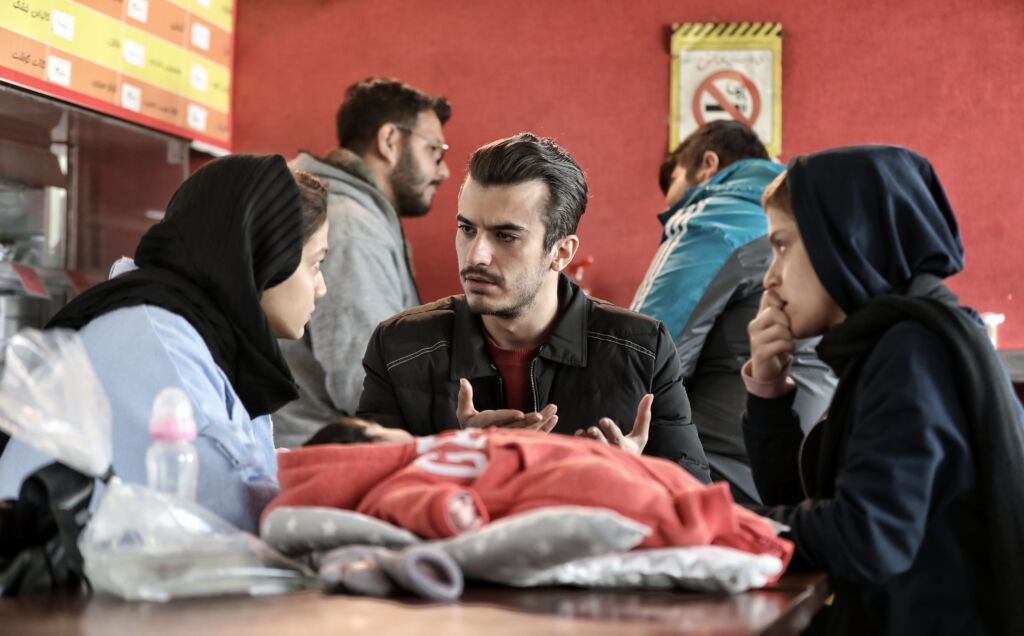 pictured from left: Maryam Ebrahimi, Ali Asgari, Nafiss Nia (image: Harry Kleine)