2Doc.nl (NPO) is the largest documentary platform in the Netherlands. In addition to an impressive number of documentaries, you will discover the stories behind the films that can also be seen linearly at the NPO (Netherlands Public Broadcasting). Watch documentaries, dive into the archive, be inspired by viewing tips from the editors, or visit 2Doc Talent, the place for debuting makers. With 2Doc.nl we present two documentaries at the festival.
This year's NPO 2Doc selection includes two special documentaries. Sabaya (Hogir Hirori) and Myanmar Diaries (Myanmar Film Collective). Members of the Myanmar Film Collective are guests at our festival and are present during several discussions. Their brave, secretive film work makes Myanmar Diaries an urgent masterpiece about the country's 2021 coup. Sabaya also shows great courage: volunteers freeing Yazidi women from IS captivity.
Myanmar Film Collective
A hybrid collective film about life in the aftermath of the February 2021 military coup in Myanmar. Short films by ten young anonymous filmmakers, combined with footage by brave citizen journalists filming on the Myanmar streets. Courageous and very impressive.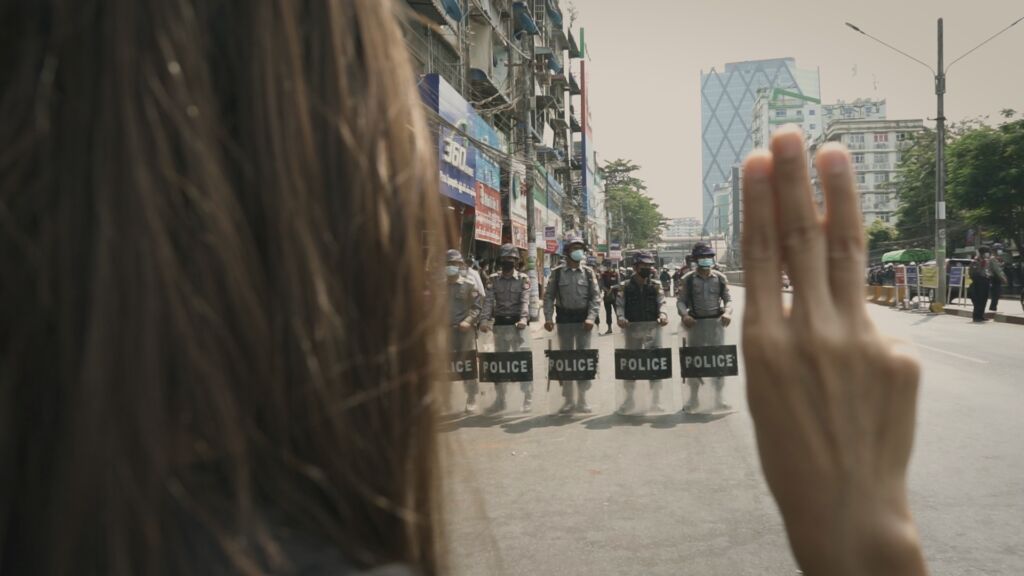 Hogir Hirori
Real-life thriller about a group of volunteers freeing Yazidi women and girls out of IS captivity. With the help of women who have infiltrated, Mahmoud and Ziyad carry out dangerous rescue operations. Once out, the women and girls face the hard task of trying to heal again.