Cookies
We use cookies on our website (www.moviesthatmatter.nl) to give us insight in how the website is being used. This enables us to improve our services and your website experience. Cookies are text documents with a small amount of information that are stored on your computer, tablet or mobile phone by a website.
Which cookies does Movies that Matter use?
Functional cookies
The web application of our supplier Crossmarx uses functional cookies which are necessary for the proper working of subscribing to newsletters or filling in forms (such as film submissions), amongst others. See a list of all functional cookies below: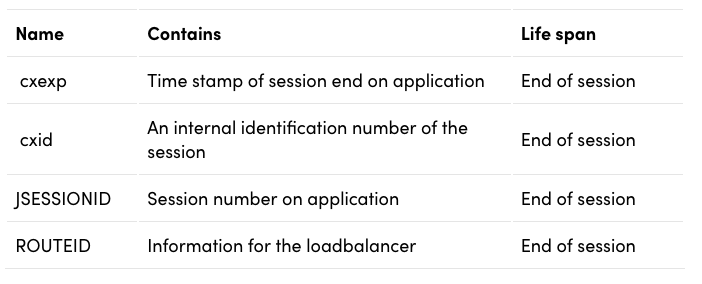 When you buy a ticket for the Movies that Matter Festival, you do this via the ActiveTickets webshop. ActiveTickets only uses functional session cookies for shopping cart processing which are created per session and are only valid during a session. ActiveTickets is stores personal data as follows:
Normal visitor registration (online/box office) and imported visitor accounts: As long as necessary for the execution of this agreement. You determine the retention period of inactive accounts yourself (the maximum retention period is 2 years).
Fast visitor registration (box office): From the moment of the transaction up to and including the date of the performance/event to which the transaction relates (after which personal data will be deleted).
Visitor data in ActiveTickets support systems: Sensitive personal data: maximum 2 months. Normal personal data: for the duration of the Agreement up to a maximum of 7 years after its termination.
Analytical cookies
In order to continuously improve our website, we investigate how the website is used (e.g. the traffic to and on the website) with analytical cookies. We do this with Google Analytics and software cookies store data for this. All information collected with these cookies is stored in the form of anonymous statistics. Cookies are also placed via our website by the French company Matomo Analytics. We use their Analytics service to track visitor behaviour and get reports on website usage. This allows us to improve our website and services. Matomo cannot provide this information to third parties. Your IP address is not fully recorded, or anonymised, and data is not shared with other services.
Tracking cookies
We ask your permission to place tracking cookies from the parties below, so that we can display relevant content on our website. Movies that Matter has no influence on the way third parties place tracking cookies and has no access to the data that third parties collect. Based on the pages you have visited, they show advertisements that these parties think are of interest to you.
Video cookies from YouTube and Vimeo are only placed if you watch a video during a visit to the Movies that Matter website and give permission for this. These services place cookies to anonymously optimise their user experience. Movies that Matter has no influence on the cookies placed by Vimeo or YouTube.
Movies that Matter places cookies from Meta (Facebook and Instagram) with a randomly generated ID that recognises you and registers the number of visits, browser type and date. This anonymous data about your surfing behaviour can be shared with Meta because a Facebook pixel has been implemented on our pages. It is not possible for Movies that Matter to trace this data back to an individual.
We link to the following social networks on our website that can place cookies: Facebook, Instagram, X (Twitter), LinkedIn, YouTube and Vimeo. These cookies – which remember whether you are logged in to a network – are only placed if you are logged in during a visit to the Movies that Matter website and you give permission for this. By installing an app like 'Disconnect' for Chrome and Firefox, you can disable this feature. Read the privacy statement of each network to see the data they collect:
How can I disable or delete cookies?
Our cookie tool is set to 'functional' by default placing only cookies that are necessary for the proper functioning of our website. In addition, you can delete all cookies that were previously stored via your browser settings. If you use multiple computers or browsers, you must repeat this process for each computer and browser. How you can do this differs per browser, most browsers explain this in the help function. Please note that if you block cookies, our website may not work as well.